Base Of Operations
Mobile
Characteristics
Unusual Features
Silvery skin made out of
Adamantium
, robotic features
Status
Education
Artificial Intelligence; Extent: capacity for creative intelligence and self-repair.
Origin
Origin
Was created by default Stark-Fujikawa scientist in Japan who put a chip (Which was a deactivate Technovore) from the 21 century into a old robot body ( A deactivate Ultron) from the same century.
History
Origin
Just as Doom took control of America, in Japan a default Stark-Fujikawa scientist finds two old pieces of tech from the early 21 century, a chip (Which was a deactivate Technovore) and a old robot body ( a deactivate Ultron). When he puts the chip into the body, it turns on and both Technovore and Ultron merge into a new being called Vortex, now made from nanobots. It called itself a he and then kills the scientist and downloads his computer's knowledge to update itself and leaves.

Powers and Abilities
Powers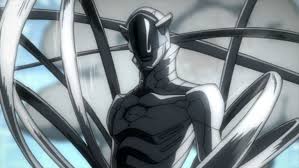 The same powers and abilities of Ultron(Earth-616), Technovore(Earth-616) and Ezekiel Stane (Earth-101001)

Abilities
None known.

Strength level
Vortex superhumanly strong. At present is capable of lifting at least 100 tons.

Weaknesses
The metal-destabilizing ore known as Savage Land Vibranium ("anti-metal").

Paraphernalia
Equipment: None known.
Transportation: Some versions are capable of flight or tunneling.
Weapons: None known.

Notes
This version of Vortex is very different from Vortex of (Earth-904913). Vortex(Earth-928.2) was created by of merging Earth-928.2 version of Ultron and Technovore.

Trivia
Over time, it will become immune to a given weapon if struck by it enough times.
See Also
Discover and Discuss
Links and References
---
Community content is available under
CC-BY-SA
unless otherwise noted.