Volla
[[File: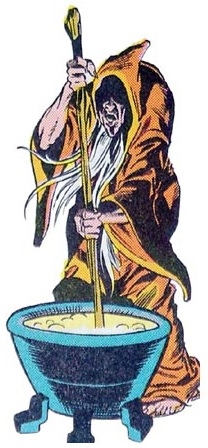 |200px|center|Volla (Earth-6109.2)]]
Base Of Operations
Niffleheim
Characteristics
Status
Occupation
Prophetess, Goddess of Prophesy
Origin
First appearance
Last appearance
prior to Marvel: Ultimate Alliance
History

Little is known about Volla's life before the Masters of Evil's attack on Asgard. It can be assumed tobe similar to his mainstream counterpart.
During Odin's battle with the Ice Giants, Volla had the trunk containing her ring stolen by Kurse & Ulik, but it was given back by the Ultimate Alliance after the duo was defeated.

Powers and Abilities
Powers
Abilities
Strength level
Unknown.

Weaknesses
None known.

Paraphernalia
Equipment: None known.
Transportation: None known.
Weapons: None known.

Notes
Trivia
See Also
Discover and Discuss
Links and References
---
Community content is available under
CC-BY-SA
unless otherwise noted.