Task 1: Magnet Boy
Start:

Abigail Brand:  Commander, there are mutants coming out of an Incursion close by. I sent Agent Brent as a recon there.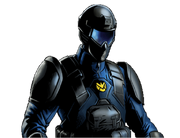 Agent Brent: Director Abigail Brand, i have discovered new information.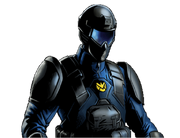 Agent Brent:  It appears that Scott Summers of this world has kept the Phoenix Force and is trying to kill all humans with an extinction team.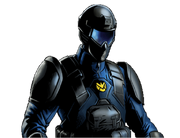 Agent Brent:  It is composed of Wolverine, Cyclops, Magneto and Scarlet Witch.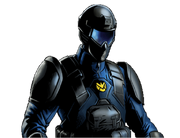 Agent Brent: At least, that's the group i'm seeing. They're in the Savage Land. Asking for backup.
In-Fight:
Cyclops:
Human. You seek to destroy Mutantkind. Eric, get rid of him. All of the rest, split up. You have the Dino-Mutants to your control.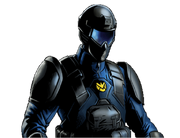 Agent Brent: Commander, we must engage in combat.
Mid-Fight:
Magneto: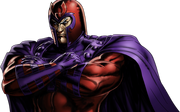 Behold the true power of magnetism!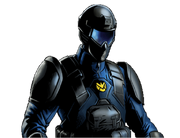 Agent Brent:  Commander, let me use my stealth abilities, that's litearly my job, and the only way we'll beat Magneto.
Lose:
Magneto: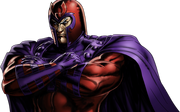 Today, mankind falls and mutantkind arises!
Victory:

Abigail Brand:  Good job, Commander.
Objective: Defeat Erik Lensherr (Earth-102753).
Hints: Magneto is a tactician and a blaster, and takes two turns each round.
Minions: 2 Dino Mutants.
Mid-Fight Effect: Magneto will now unleash his full magnetic powers, allowing him to counter
Community content is available under
CC-BY-SA
unless otherwise noted.