What I Think...
Of Marvel:

Glory, Passion, Drama, Action, Perfection!
What Moms Think of Marvel:
Super Duper Cool Cool Superheroes!
What Dads Think of Marvel:
"Wait What? I Slept Through The Whole Movie!"
What Marvel Really Is:
Marvel Worldwide Inc., commonly referred to as Marvel Comics and formerly Marvel Publishing, Inc. and Marvel Comics Group, is an American publisher of comic books and related media. In 2009, The Walt Disney Company acquired Marvel Entertainment, Marvel Worldwide's parent company.
Marvel started in 1939 as Timely Publications, and by the early 1950s had generally become known as Atlas Comics. Marvel's modern incarnation dates from 1961, the year that the company launched The Fantastic Four and other superhero titles created by Stan Lee,Jack Kirby, Steve Ditko, and many others.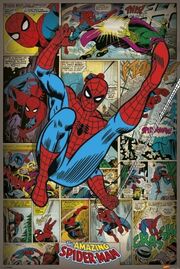 Of My Most Liked Superhero: Spider-Man.
A masterpiece truly divine by Stan Lee. Exceptional and special
from other heroes. He is truly an example of a mordern HERO.
He is perhaps the greatest Hero of all time from my perspective.
Touche.`
What Dads Think Of Him:
Spider-Man? Well Look At The Classics like Star Trek... Star Wars.
etc....
Of Myself: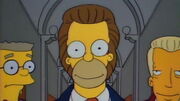 I`m a perfectly normal guy on the right side.... or SO.
I like Anime and Football and my pet cat Tiramisu.
I love my parents, Marvel, DC, MOVIES!, food and Television shows.
If you have these qualities, you are a stalker, dude. No offense!
Of Mom:
She`s love. She`s the best. She`s just perfect. Like every millisecond 
perfect. I`m kinda of a family guy.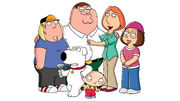 Community content is available under
CC-BY-SA
unless otherwise noted.