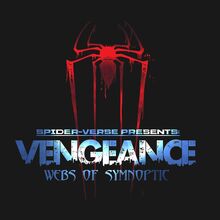 Hello and welcome to my page. Now you can probably tell why I'm here because of my love for Marvel comics and characters. Since I was a little boy I've been a fan of marvel cartoons since Spider-Man the animated series (Mostly good 90's cartoons) to the live action cinematic universe. I even used to own Marvel comic toys to this day. I nearly lost interest in the Marvel franchise till they started making live action universe and the whole Spider-verse thing going on with "Ultimate Spider-Man".
Favorites
Favorite Movies
Marvel's Avengers Movies
Iron Man 1-3
Spider-Man 1 and 2
Hulk 2008 Movie
The Amazing Spider-Man 1 and 2
Favorite Cartoons
(Might include a lot of Spider-Man)
Spider-Man the animated series
Spider-Man Unlimited
Spider-Man the new animated series
The Spectacular Spider-Man
Avengers: Earth's Mightiest Heroes
Marvel's: Guardians of the Galaxy
Iron Man: Armored Adventures
Fantastic Four: Worlds Greatest Heroes.
Iron Man 90's version
The Incredible Hulk (90's)
Projects
Gallery
Community content is available under
CC-BY-SA
unless otherwise noted.