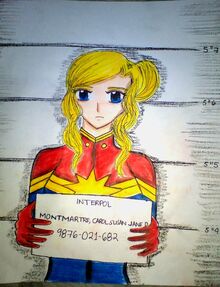 Ohayō!
I have been writing and drawing fanfics from RP collab with DeviantArt friends through chat and Discord since 2014. For now, this is just my first entry of my profile.
So basically, my stories all started from MIB and other fandoms which it goes along with elements of the Marvel Universe.
Most of my stories are combination of Western story plot and Anime/Manga art style. So, it's East meets West.
My Work Pages!
Wattpad: https://www.wattpad.com/user/sakuralou2689
DeviantArt: https://www.deviantart.com/e31
And also a founder of Marvel Crossover Universe:
https://marvel-crossover-universe.fandom.com/wiki/Marvel_Crossover_Universe_Wik
Community content is available under
CC-BY-SA
unless otherwise noted.