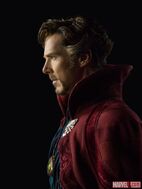 Just another wayward fanfic author, trying to find an outlet for creativity. I am the creator and purveyor of the strange and somewhat successful Earth-11584 alternative Marvel Cinematic Universe.
Current Projects:
Avengers: Infinity
Avengers: Infinity Gauntlet
Continuing Projects:
Adding Character Biographies for all existing characters
Various Netflix Series
Future Projects:
Spider-Man: Dangerous Games
The New Warriors
Captain Britain
SPECIAL THANKS to Uncanny X-Factor for the creation of the template that is at the bottom of all my film/series pages now, allowing for easy navigation of the films of the 11584 universe.
Also for those inclined, you can find a DC universe film refresh Here.
My favorite pages
Add links to your favorite pages on the wiki here!
Favorite page #2
Favorite page #3
Community content is available under
CC-BY-SA
unless otherwise noted.