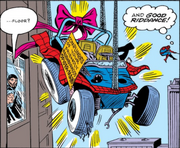 Hello, fellow True-Believer! I am BIONICLEToa, a rollback here and a marvel fan for as long as I remember! I originally came from Custom BIONICLE Wiki but set up shop here too.
What do I want to do when I grow up? Make comics. That's why I love Marvel a lot. They inspire me to make Comic Books all the time. I draw them and tell stories through them.
Stuffs about moi!
I am a Christian!
I hate cursing and inappropriate content, so don't expect anything like that from me and try not to say anything about it when I am around, okay? It makes me feel uneasy.
I love to draw and write stories. All the stuff I make is usually just on my own, meaning I like to make my own images.
Wiki-Related stuff about me
I have a habit of constantly reading and checking the wiki activity of the site. I just LOVE being active.
I may or may not ask to have input on sticky situations, but that's because I can't just sit and watch a bad situation go on. Plus I feel advice is the best thing a person can offer.
DREAM SET
PLEASE I NEED THIS LEGO SET IT HAS MY FAVORITE SPIDER-MAN VILLAINS AND HAS SPIDER-GIRL AND MY GOSH IT'S AMAZING.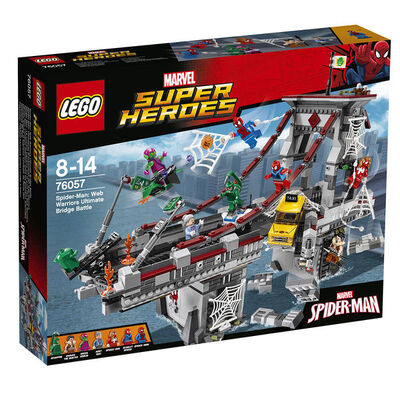 My Origin Story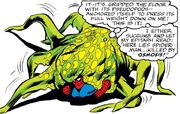 At the start of my life I started as a simple human zygote, as the picture to the right displays. Somehow I grew into a baby and was born. That's about it.
Nah. There's more than that! See, I was born with autism and Tourette's Syndrome, which have been more or less a pain for me in my early life but I have learned to cope with them for the most part. That hasn't stopped me from being subjected to harassment, however. People in middle school picked on me because I was terribly anti-social, and my ticks from my Tourettes were obnoxious. Yet with some great therapy, I managed to be able to cope with both of those. Now I'm a pretty big nerd when it comes to Marvel and I enjoy drawing. And currently I've been reading through all of Amazing Spider-Man and The Invincible Iron Man.
Stuff of mine on the Wiki
Favorites
Favorite Marvel Heroes:
Spider-Man: I feel like poor-old Peter Parker sometimes. If I where any super-hero, I feel as if I'd fit into his shoes than any other. Great origin as well.
Hulk: First issue was great, and ultimately has some of the funnest to read/watch scenes ever. SO MUCH DESTRUCTION!!!
Iron Man: The coolest super-hero in marvel. He's rich, smart, wise, and ultimately has a great gimmick: armor. Suits of high-tech armor, to be exact!
Professor X: He's such a great guy, going so far as to risk his life teaching mutants. Too bad he died, though.
Daredevil: Definitely one of my favorite super-heroes for Marvel, he has such a rich history and I love how he's an attorney and a vigilante all while being blind.
Favorite Marvel Villains:
Magneto: He's just so cool. Great villain, great powers, and great role in the comics.
Doctor Doom: who does not like Dr. Doom?
Ultron: The Ultimate robot-villain ever. He is just so cool!
Madame Masque: One of my favorite female antagonists for Iron Man. Too bad they got rid of her scars. What's the use of a mask if you don't cover up anything?
Favorite Marvel Teams:
The Sinister Six: Stan Lee was smart on making a villain team. And he picked the best Spider-Man villains to do it!
The Avengers: This is my favorite team. It features some of the greatest Marvel heroes, and overall it's a blast reading these comics.
The X-Men: How could I forget the X-Men? I like some of the X-Men, but the team itself is pretty sweet. And the whole "species vs. species" (Mutants) thing was awesome.
Community content is available under
CC-BY-SA
unless otherwise noted.