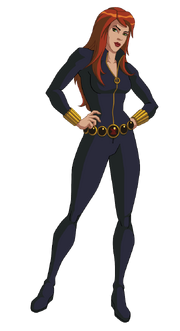 Hello, my name is 35Baragon and I am a fan of Godzilla and other Japanese giant monsters. I also like the Justice League, the Avengers, and the Teenage Mutant Ninja Turtles.
My favorite Marvel superheroes
Spider-Man
Iron Man
Captain America
Hulk
Thor
Black Widow
Hawkeye
Wolverine
Jean Grey
Cyclops
Nightcrawler
Storm
Shadowcat
Star Lord
Gamora
Drax
Groot
Rocket Racoon
Mr. Fantastic
Invisible Woman
Human Torch
The Thing
My favorite Marvel supervillains
Community content is available under
CC-BY-SA
unless otherwise noted.