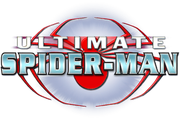 This article, Ultimate Spider-Man (2022), is property of
Megadmx78100
.
Ultimate Spider-Man is an American superhero animated television series based on the Spider-Man comics published by Marvel Comics. The series featured writers such as Brian Michael Bendis (who also writes the comic book series of the same name), and Paul Dini. 
Premise
Orphaned at the age of six, Peter Parker is an outcast and withdrawn teenaged science prodigy, who lives in Queens, New York. While attending a field trip to a scientific corporation, he is bitten by a genetically-modified spider and as a result, begins to develop spider-like superpowers, including enhanced strength, speed, agility, stamina, durability and reflexes, along with the ability to crawl solid surfaces and a sixth sense, which warns him of unseen danger, all of which he decides to utilize for personal gain. When an armed thief, whom Peter had encountered earlier and refused to stop out of spite, later murders his foster father/uncle in a robbery, a guilt-ridden Peter is later driven to use his abilities to atone for his partial responsibility in his uncle's murder, as the costumed vigilante Spider-Man. Now equipped with a responsibility to do good and help others under his Spider-Man alter-ego, Peter struggles to balance high school life and studies, his job as a web designer for the Daily Bugle, his relationship with his girlfriend Mary-Jane Watson, his family life with his widowed aunt, and his double life as Spider-Man, as he faces off against both superhuman and criminal threats to his home of New York City and contends with the hostility of the general public and the police authorities.
Characters
Main Characters
Peter Parker / Spider-Man :(Voiced by Yuri Lowenthal)
Mary Jane "MJ" Watson / Demogoblin :(Voiced by Emily Osment)
Harry Osborn / Hobgoblin :(Voiced by Josh Keaton)
Gwen Stacy / Carnage :(Voiced by Colleen O'Shaughnessey)
Aunt May :(Voiced by Misty Lee)
Supporting Characters
Ben Parker :(Voiced by Greg Grunberg)
Mary Parker :(Voiced by April Stewart)
Richard Parker :(Voiced by Loren Lester)
Flash Thompson :(Voiced by Seth Green)
Liz Allan :(Voiced by Alanna Ubach)
Kenny King Kong :(Voiced by Andrew Kishino)
Randy "Rand" Robertson :(Voiced by Phil LaMarr)
Glory Grant :(Voiced by Cree Summer)
Sally Avril :(Voiced by Grey Delisle)
Captain George Stacy :(Voiced by Clancy Brown)
Jeanne De Wolfe :(Voiced by Irene Bedard)
J. Jonah Jameson :(Voiced by J. K. Simmons)
Robbie Robertson :(Voice by Phil LaMarr)
Betty Brant :(Voiced by Grey Delisle)
Ben Urich :(Voiced by Michael T. Wiess)
Ned Leeds :(Voiced by Andrew Kishino)
Dr. Curt Conners :(Voiced by Steven Blum)
Felicia Hardy / Black Cat :(Voiced by Vanessa Marshall)
Jessica Drew / Spider-Woman :(Voiced by Nicholle Tom, later Alyssa Milano)
Madame Web :(Voiced by Susanne Blakeslee)
Reccuring Characters
Whitney Chang :(Voiced by Claudia Black)
Xtreme Reporter :(Voiced by Bruce Campbell)
Anna Watson :(Voiced by Kath Soucie)
Mayor Waters :(Voiced by Troy Baker)
Principal Bendis :(Voiced by Brian Michael Bendis)
Minor Characters
Calypso
Tobey Maguire
Andrew Garfield
Tom Holland 
Doris and Timmy Conners :(Voiced by Kaith Sourcie and Max Charles)
Mark's Rock Band members
Ray Kishino :(Voiced by Greg Cipes)
Eric Freeland :(Voiced by Logan Miller)
Veronica T Kyle :(Voiced by Grey DeLisle)
Bart Krone :(Voiced by Ogie Banks)

Eddie Brock Sr :(Voiced by Dee Bradley Baker)
Sam Raimi
Damage Control :(Voiced by Joshua LeBar)
Jennifer Grünwald :(Voiced by Caitlyn Taylor Love)
Carradine :(Voiced by Matt Lanter)
Edwin Jarvis :(Voiced by Phil LaMarr)
Frances Louise Barrison :(Voiced by Courtenay Kellen Taylor)
Bernard Houseman :(Voiced by Jeff Bennett)
Erin :(Voiced by Grey DeLisle)
District Attorney Herbert London :(Voiced by Richard Moll)
Guest Allies
S.H.I.E.L.D.

Nick Fury :(Voiced by Andre Ware)
Carol Danvers :(Voiced by Jennifer Hale)
Spencer Smythe :(Voiced by Michael Massee)
Spider-Slayers :(Voiced by Tom Kane)

The Ultimates

Iron Man :(Voiced by Adrian Pasdar)
Captain America :(Voiced by Justin Gross)
Thor :(Voiced by David Boat)
Hulk :(Voiced by Fred Tatasciore)
Giant Man :(Voiced by Nolan North)
Wasp :(Voiced by Grey DeLisle)
Hawkeye :(Voiced by Jeremy Renner)
Black Panther :(Voiced by Jeffrey Bowyer-Chapman)
Quicksilver :(Voiced by Charlie Schlatter)
Scarlet Witch :(Voiced by Olivia d'Abo)

X-Men

Professor Xavior :(Voiced by David Kaye)
Cyclops :(Voiced by Kirby Morrow)
Storm :(Voiced by Kirsten Williamson)
Wolverine :(Voiced by Steven Blum)
Jean Grey :(Voiced by Venus Terzo)
Beast :(Voiced by Fred Tatasciore)
Nightcrawler :(Voiced by Brad Swaile)
Colossus :(Voiced by Tim Russ)
Rogue :(Voiced by Kieren Van Den Blink)
Iceman :(Voiced by Andrew Francis)
Kitty Pryde :(Voiced by Danielle Judovits)
Angel :(Voiced by Crispin Freeman)
Dazzler :(Voiced by Alexandra Stoddart)
Psylocke :(Voiced by Masasa Moyo)

The Fantastic Four

Reed Richard / Mister Fantastic :(Voiced by Tom Kenny)
Susan Storm / Invisible Woman :(Voiced by Lacey Chabert)
Johnny Storm / Human Torch :(Voiced by David Kaufman)
Ben Grimm / The Thing :(Voiced by Fred Tatasciore)                                                                                     
Doctor Strange :(Voiced by Jack Coleman)
Daredevil :(Voiced by Brian Bloom)
Amazing Spider-Man :(Voiced by Neil Patrick Harris)
Noir Spider-Man :(Voiced by Christopher Daniel Barnes)
2099 Spiden-Man :(Voiced by Christopher Daniel Barnes, later Dan Gilvezan)
Superior Spider-Man :(voiced by Josh Keaton)
Silver Sable :(Voiced by Jennifer Hale)
Iron Fist :(Voiced by Johnny Yong Bosch)
Moon Knight :(Voiced by Robin Atkin Downes)

Ronin :(Voiced by Kevin Conroy)
Little Girl :(voiced by Tara Strong)

Shang-Chi :(Voiced by Yuji Okimoto)
Blade :(Voiced by Khary Payton)
Villains
Norman Osborn / Green Goblin :(Voiced by Neil Kaplan)
Doctor Otto Octavius / Doctor Octopus :(Voiced by Dave B. Mitchell)
Eddie Brock Jr / Venom :(Voiced by Quinton Flynn)
The Lizard :(Voiced by Steven Blum)
Carnage :(Voiced by Dee Bradley Baker)
Blackie Drago / The Vulture :(Voiced by Maurice LaMarche)
Morbius :(Voiced by Sean Donnellan)
Max Dillion / Electro :(Voiced by James Arnold Taylor)
The Beetle :(Voiced by Christian Lanz)
Herman Schultz / The Shocker :(Voiced by Brian George)
Wilson Fisk / The Kingpin :(Voiced by Bob Joles)
Hammerhead :(Voiced by John DiMaggio)
Silvermane :(Voiced by Christopher Lloyd )
The Enforcers /  The Tremendous Three

Frederick Foswell / Mr. Big :(Voiced by Mark Rolston)
Montana / Blacklash :(Voiced by Steven Weber)
Fancy Dan / Gunslinger :(Voiced by Michael Rosenbaum)
Ox / Brawn :(Voiced by Danny Trejo)

Elektra :(Voiced by Gabrielle Carteris)
Alex O'Hirn / R.H.I.N.O :(Voiced by Daryl Sabara and Mads Mikkelsen)
Flint Marko / Sandman :(Voiced by Dimitri Diatchenko)
Sergei Kravinoff / Kraven The Hunter :(Voiced by Diedrich Bader)
Elijah Stern / Tinkerer :(Voiced by Peter MacNicol)
Kateri Deseronto / Coldheart :(Voiced by Sarah Shahi)
Melvin Potter / Gladiator :(voiced by Jason Marsden)
Nightmare :(Voiced by Mark Hamill)
André Gerard / Cyclone :(Voiced by Eric Lopez)
Baron Mordo :(Voiced by Kevin Michael Richardson)
Dormammu :(Voiced by Michael T. Weiss)
The Reavers

Deadpool :(Voiced by Nolan North)
Bonebreaker :(Voiced by Daran Norris)
Spot :(Voiced by Rob Paulsen
Hobgoblin :(Voiced by Steven Blum)
Dr. Serena Patel / Doctor Octopus :(Voiced by Tara Strong)
Armada 
Turbo Jet :(Voiced by Harold Perrineau)
Big Wheel :(Voiced by Steven Blum)
The Hunter :(Voiced by Paul Dobson)
Squid :(Voiced by Tom Kenny)
Quentin Beck / Mysterio :(Voiced by Robin Atkin Downes)
Boomerang :(Voiced by Rob Cowan)
The Chameleon Twins

Chameleon :(Voiced by Sam Riegel)
Camellia :(Voiced by Kari Wahlgren)
The Ringer :(Voiced by Ty Olsson)
Kangaroo :(Voiced by Jeff Bennett)
Mark Raxton / Molten Man :(Voiced by Joe Perry)
Omega Red :(Voiced by Don Leslie)
Dr. Fritz von Meyer / Swarm :(Voiced by Vincet D'Onofrio)
Circus of Crime

Ringmaster :(Voiced by Jon Cryer)

Princess Python :(Voiced by Tara Strong)
Bruto The Strongman  :(Voiced by Jeff Bennett)
Human Cannonball
Clown :(Voiced by Mark Hamill)
Fire-Eater :(Voiced by John Kassir)
Live Wire :(Voiced by Thomas F. Wilson)
Great Gambonno's :(Voiced by Rob Paulsen)
Raja
Doctor Doom :(Voiced by Lex Lang)
Bolivar Trask :(Voiced by John Billingsley) 
Frank Castle / Punisher :(Voiced by Dave Franco)
Officer Stanley Carter :(Voiced by Thomas F. Wilson)
Peter Parker / Atrocity :(Voiced by Yuri Lowenthal and Steven Blum)
H-Bombers

Luke "Carlyle" Baumgartner / Mad Bomber :(Voiced by Neil Ross)
The Bombshells
Lori Baumgartner :(Voiced by Tara Strong)
Lana Baumgartner :(Voiced by Tara Strong)

Arsenic Candy 

Bridezilla :(Voiced by Arleen Sorki)

Apocalypse    

Trey :(Voiced by Kevin Michael Richardson)
Dragon Tails

Samurai Ishina :(Voiced by Keone Young) 
U-Men

John Sublime :(Voiced by Tom Kane)
U-Men Soldier :(Voiced by S. Scott Bullock)
U-Men Scientists :(Voiced by Ron Perlman)
Sabortooth :(Voiced by Peter Lurie)
Ape-Man :(Voiced by Dee Bradley Baker)
Vermin :(Voiced by Steven Blum)
Iguana :(Voiced by Dee Bradley Baker)
Hybird Scorpion :(Voiced by Dee Bradley Baker)
Other Characters
Peter Parker / The Scorpion :(Voice by Yuri Lowenthal)
Tarantula :(Voice by Yuri Lowenthal)
Kaine :(Voice by Yuri Lowenthal)
Miles Warren :(Voiced by Kristoffer Tabori)
Adrian Toomes :(Voiced by Brian George)
Debra Whitman :(Voiced by Jacqueline Obradors)
Dr. Ben Reilly :(Voiced by Bumper Robinson)
Robert Farrell :(Voiced by Rickey D'Shon Collins)
Episodes
Season One
Powers and Responsibility

A month passed since a mutated spider exposed to the drug OZ, bites Peter in his hand transforming him into Spider-man. After his uncle was murder, his Aunt May is having financial woes so Peter gets a job at the Daily Bugle as working on the newspaper's  website. Meanwhile, Norman Osborn bail and offer a thug name Flint Marko to be experiment by Doctor Octavious transforming him into "Sandman" in order to test Spider-Man's powers.  

Father's Day

To carry his father's wishes, Frank suit up to be The Spot to kill Norman. Meanwhile, Harry Osborn is trying to impressed his father on Father's Day while Peter and Aunt May visit Uncle Ben's grave to pay their respect.

Survival of the Fittest

After Spider-Man fight The Shocker having now invented web-shooters, Kraven the Hunter, an Australian television reality show star, come to New York to promises to kill Spider-Man for his next show.

Power Outage

An Electrical Engineer Max Dillion and a "nobody" runs into an accident with an accident while fixing a power line at Oscorp, electrocuting him and causing him to fall into a tank full of genetically-engineered OZ electric eels turning him into Electro. He realizes that his newly gained powers make the world finally recognize him, having been shunned, humiliated and ignored his entire life.

Armed And Deadly

Bolivar Trask betrayed Doctor Octavious as he set one of his goons to try to kill him by staging an accident at Oscorp Nuclear Reactor. Unfortunately, he survived with his arms fused with his back and in a act of rage, he goes seek revenge on Trask dubbing himself Doctor Octopus.

Madness of Mysterio

Mary Jane got a job to play as a young movie actress in a reboot film. When an actor name Quentin Beck heard that his movie is getting a reboot, he went driven insane and donning to one of his costume from his old films name Mysterio and using his special effects to kill the other actors and sabotage the sets to protect his legacy. In the end, while Peter cleaning the attic, he discovers through his father's tapes that his father was close to a medical breakthrough with "The Suit".

Bitter Reunion

Left off, Peter discovers scientific work from his late father and watches an old tape of his family and childhood friend, Eddie Brock Jr. who Peter later contacts. Eddie is a college student and shows Peter a black substance called "The Suit" that their fathers had worked on before their corporation cancelled their project. Peter discovers through his father's tapes that his father was close to a medical breakthrough with "The Suit". Peter introduces Gwen to Eddie and the two go on a date. In the meantime, Peter sneaks into the lab and gets some of the substance on his skin. "The Suit" consumes Peter turning him into the black suited Spider-Man.

Ultimate Venom

Spider-Man easily defeats several foes but is driven to psychosis and almost kills The Shocker. Peter survives the separation from "The Suit" and returns to the lab to destroy the rest. An angry Eddie, turned down by Gwen, sees Peter at the lab who reveals he is Spider-Man. Peter explains "The Suit" has to be destroyed because of its danger. Eddie seemingly accepts Peter's decision, but he has his own vial of "The Suit" and uses it to transform himself into the aggressive Venom.

Bird of Prey

Peter who still have a major crush on the school's most beautiful girl, Liz. He asks her to go to the big dance with him. Meanwhile, Blackie Drago, a disgruntled former S.H.I.E.L.D. agent who had been hired to savage high techs. Drago received his equipment from the Tinkerer (Elijah Stern) making himself The Vulture.

A Sample

Norman hires The Beetle to get a sample of Peter's blood. Meanwhile, Nick Fury contact Peter on something important which will effect his future.

Torch Song

Mark Raxton was an ex-guitarist in a local punk rock band. In order to pay back the mafia for the deals he made, has to ship in chemicals from  Roxxon Corporation until he runs into an accident with nuclear waste and experimental new liquid metallic alloy and becomes Molten Man. With his new powers, he fianlly got his revenge with the Mafia and now he's going to get his revenge on his band mates for kicking him out.

Learning Curve

Peter uses the Bugle's website to locate who the criminal that shot uncle Ben had been working for. He finds that he is part of a larger criminal organization that is led by Wilson Fisk, The Kingpin. He then finds a criminal group called the Enforcers who also work for the Kingpin.

Heavy Metal

Alex O'Hirn stole a R.H.I.N.O. suit from the U.S. Military and reek havoc through out Queens to Manhattan. Spider-Man must stop him before he missed his science test.

Public Scrutiny

Spider-Man is framed for the murder of Captain George Stacy which got the attention for The Punisher.

Night of the Lizard

An urban legend dubbed "The Lizard" has return and terrorized or captured people beneth the sewers. Spider-Man doesn't believe the hoax so he decided to investage The Lizard if he's real or not.

Ultimate Carnage

Dr. Octopus and Norman Osborn experiment Dr. Curt Connors's blood, Peter's blood, and some of the material from the creation of Venom transforming into a vampiric organism Carnage.

Cats and Kings

While stalking Kingpin's goons, Spider-Man spotted Black Cat who's also going after Kingpin's goons. After a short fight, he and Black Cat team up to take down The Kingpin when he learn that the Kingpin had stolen something that belongs to Black Cat's father.

D.T.V (Deadpool T.V.)

Peter Parker got an invite from Professor Charles Xavier, a founder and leader of the X-Men, who thought to he be a mutant but discovers that they were already kidnapped by Deadpool and his Reavers and are taken them to island of Krakoa where a live television program films Deadpool and his team hunt and kill mutants. Spider-Man must travel to Krakoa to save the X-Men and stop Deadpool.

Secret's Out

Norman send Silver Sable to captures Spider-Man and to have Doctor Octopus to get more blood samples for Norman's experiments. Norman Osborn reveals himself to be the true mastermind behind all of schemes, the creation of supervillains, the origins of his powers and he plans to create an unstoppable super soldiers from Spider-Man's DNA. Spider-Man escape had a fight with Doc Ock but during the fight, one of Doc's arms damage the chambers filled with the OZ Formula causing to explode and infected Norman and Harry who is hidden. In the end, a foreshadowed when Norman is in a ambulance and as he weakly open his eyes, the flames on his eyes awaken.

Green With Evil

In Part 2, Norman and Harry were transport to the hospital after the previous episode. When doctors examining Norman, he woke up transforming into a monstrous, fiery, large Goblin. Spider-Man, goes back to school to find the Goblin destroying it. After a small skirmish in the school, Spider-Man leads the Goblin to the Brooklyn Bridge, where the NYPD confront him. The Goblin is shot off the bridge, falling into the East River, assumed dead. The NYPD also turn on Spider-Man who retreats. Peter goes back to the school, using the excuse that he had been crushed under a chalkboard. Later, he and MJ visit Harry in the hospital while being in a coma.
Season Two
Ultimate Six

Norman survived the last fight and break out Doctor Octopus, Electro, Sandman, Kraven The Hunter, and Vulture to get their revenge on Spider-Man as they formed The Sinister Six.

The X-Genes Disorder

Mutant bugs invade every kid in Midtown High causing them to exhibit mutant powers that go awry. When they are all sent to the local hospital for quarantine, Spider-Man and X-Men investigate the matters behind this.

Control Freaks

Ringmaster arrives at Coney Island with his attraction, "Circus of Crime." His family heirloom, a hypnotic, prompts Spider-Man to join his circus and do his evil bidding. Fighting for his mind, Spider-Man must overpower the staff's effects to save Mary Jane's life.

Strange New World

It's Halloween, Baron Mordo releases a demon from another dimension, Dormammu, who invades an mortal worlds. Spider-Man team up with Doctor Strange to stop the Consumers of Souls.

Identity Theft

The Chameleon Twins with the ability to shape-shift. One poses first as J. Jonah Jameson, and later Spider-Man, while the other keeps the real Jameson and Spider-Man restrained.

Memory Blank

Spider-Man suffers amnesia when fighting against Mysterio, forgetting his role as Spider-Man, and leaving him able to continue his crime spree. Mary Jane, suspects Peter's strange behavior, so she decides it's essential for Peter to relearn his role as Spider-Man if she is to stand any chance of rescue.

Edge of Time part 1: The Ultimate Enemy

Peter is desperate to join into a new school called Alchemax Academy. After a fight with Turbo Jet and Big Wheel who are from the future sent by the mysterious Mademe Web puts transfer forms to Alchemax in his hands. After fighting The Hunter and a Female Doctor Octopus who they're also from the future, she discovers that Peter working for Alchemax leads to a horrible future where after the death of his aunt and friends, Peter transformed into Atrocity, the sadistic and the most powerful symbiote on the planet who terroized the world.

Edge of Time part 2: Past Vs Future

Upon discovering Madame Web's interference, Atrocity tries to make sure Spider-Man's horrible future comes to pass. To save his friends, family and future, Spider-Man must dig deep and do the right thing to ensure he sticks with the old ways.

White Christmas

As Christmas approaches, and Peter and Aunt May are preparing a christmas party to all their friends. Meanwhile, a mutant girl name Coldheart, who has extremely powerful cryokinetic abilities. All she want for christmas is to make the city suffer like she does.

Secret Weapon

Beetle is reveal that's he's an agent serve to Doctor Doom as he hires Beetle to steal a weapon from the Baxter Building. This got not only Spider-Man, but The Fantastic Four as well which they team up to stop Doctor Doom for activating a doomsday weapon.

Knights and Warriors

A gang war looms as Kingpin, Hammerhead, Dragon Tails, and Silvermane in chinatown vie for a prize that could change the balance of power in New York Underworld. Spidey finds himself encounter Moon Knight, Iron Fist, Shang-Chi, and Daredevil when caught in the middle and then later team up to stop this insane gang war.

Black Out

Electro's powers has increased lately and easily takes control of every electrical device in New York and causes a mass blackout, becoming Hyper Electro.

Morbius

One of the Apocalypse's gang members accientally revives the son of Dracula name Morbius when blood from a cut falls on Morbius's heart. He began feeding on the people of New York, mutating them into his Minions. Spider-Man confronts the vampire but is saved by the vampire hunter Blade and the two team up to stop Morbius and cure everyone.

The Hobgoblin

Harry woke up from his coma and returns to school and reunite with his friends Peter and MJ, but unfortunately, the reunion cut short when Harry transform into The Hobgoblin with his father manipulated him. Spider-Man must find way to save his friend and stop Norman at the same time.

Thrill of the Hunt

Peter and Flash are forced to work together by creating an environment project for science class, but neither of them have no respect with each other. Kraven The Hunter escape from prison and captured Spider-Man and Flash who shows up at the wrong place at the wrong time. He handcuffs them together in the jungle and hunts them.

Shattered Dimensions part 1

During a confrontation with the Green Goblin, who attempts to steal an artifact known as "The Tablet of Order and Chaos," the Ultimate Spider-Man accidentally shatters the tablet in seventeen fragments. As Goblin makes off with a fragment, Spider-Man is approached by the return of Madame Web, who explains that four fragments have been scattered across this dimension, wheras the other twelve have ended up in other realities across the multiverse, namely the Noir, 2099, Superior, and 616 dimensions, which all have their own unique version of Spider-Man. each of them with their own unique Spider-Man. To restore balance to the multiverse, Madame Web recruits the four Spider-Man from each dimension - the Ultimate Spider-Man, Spider-Man Noir, Spider-Man 2099, Superior Spider-Man, and the Amazing Spider-Man - to retrieve the fragments from their respective realities.Ultimate Spider-Man and The Amazing Spider-man successfully retrieve the pieces from Ultimate Electro, Ultimate Deadpool, Amazing Kraven, and Amazing Chameleon.

Shattered Dimensions part 2

In Part 2, Noir Spider-Man discovered that the two pieces are at the hands of a crime boss name Hammerhead, and the monster who murdered his uncle The Vulture who are a gang war. Meanwhile, 2099 Spider-Man struggling facing of 2099 Hobgoblin and 2099 Black Cat who gain extra power from the tablet. In the End, Norman discovered that the rest of tablets are in his universe and used the piece he have to track them down.

Shattered Dimensions part 3

Final Part, Superior Spider-man easily retrieve the pieces from The Shocker and Rhino without breaking a sweat and send them to Madame Web. Unfortunately, Gobin found Mademe Web's hideout and steal now the rest of it as he absorbs the recreated tablet and becomes a god-like being before destroying reality so he can recreate it in his image. However, he inadvertently allows Madame Web to bring the five Spider-Men together and defeat him; de-powering him and restoring reality.

The Clone Saga part 1

He, and Mary Jane were having a debate conversation on who would win a fight "Captain America or U.S, Agent" but soon got attacked by the Scorpion. Spider-Man defeats him but unmasking the Scorpion reveals him to in fact be a clone of Peter, and then visits the Fantastic Four with his clone. Meanwhile, Mary Jane is kidnapped at one of OSCORP Bio labs by a disfigured Peter clone, Kaine. Kaine proves to be mentally unstable as he plans to infuse Mary Jane with the OZ formula, in the belief it was enable to defend herself from being hurt again. Before he can do so however, he is attacked by a boy with six arms wearing a black and white spider costume—another clone of Peter known as Tarantula. Tarantula tries to free Mary Jane but gets knocked out by Kaine after a short fight. Kaine then proceeds with the infusion process, which transforms Mary Jane into an angry red beast. Peter attempts to find Mary Jane and goes to the old warehouse where he meets Spider-Woman, a female clone of himself. He returns to his house and finds Gwen Stacey, seemingly alive and well.

The Clone Saga part 2

In Part 2, Nick Fury and a squad of Spider Slayers circle the house and order Peter and Gwen to surrender. Gwen transforms into Carnage and attacks the Slayers. Fury orders the Spider Slayers to destroy the house. Peter step in and to stop Carnage before the Spider-Slayers destroyed her. Peter surrenders and Carnage reverts to its Gwen form. However, Spider-Woman arrives and takes Peter to OSCORP Bio Labs, revealing she is an altered clone of Peter and there are more as part of CIA/FBI experimentation. At OSCORP Bio Labs, Peter finds Demogoblin but she powers down when she sees Peter.  Dr. Octavius, accompanied by Fury and the Spider Slayers, reveals he got the OZ and is the father of the clones. Octavius works for the FBI after agreeing to work on their genetic experimentations instead of being imprisoned. Peter agrees to surrender to Fury if he allows him ten minutes alone with his clones and Octavius. They target Octavius who reveals he controls metal and Kaine is shot and killed by one of Fury's men and Tarantula is impaled through the heart by a metal pole by Octavius. However, Peter and Jessica defeat Octavius, and Spider-Woman runs away, starting a new life elsewhere. Peter and Mary Jane reunites and go home together, Fury has detained the Scorpion and the Gwen clone.
Season Three
Eye for an Eye

To get revenge on Spider-Man, Norman runs for mayor of New York City and wins. Now Peter must survive the grueling rules the billionaire-turned-politician has placed.

Countdown

A group of terrorists arrived in New York City name H-Bombers, lead by The Mad Bomber and his daughters The Bombshells. They'll threated to blow up the Daily Bugle if they don't get full control of the city. Meanwhile, Mary Jane learns that she still got her goblin powers despite being cured and tells Peter about this.

War of the Symbiote

Eddie Brock returns and explains about his alter-ego, "Venom", to random people before eating them. Meanwhile,  Gwen Stacy escapes and returns to Peter's house. After threatening Peter at school, Eddie shows up at Peter's house and gets into a fight with Spider-Man and Carnage, regrowing the symbiote in the process. Venom turns into even more of a monster when he absorbs the Carnage symbiote and he escapes while a healthy Gwen lives with Peter again. Plus, the Beetle successfully captures and neutralizes Venom and takes him to Latveria.

Spider-Man Dis-Sabled

Ben Urich covers an inadvertently videotapes incriminating evidence against Trasks. Trasks hires and orders Silver Sable to locate and kill Ben, and retrieve the evidence. Looks like Ben could used a guardian angel and it's your friendly neighborhood Spider-Man.

Torrent of Terror

Looking to increase his popularity as mayor of New York City, Norman pays André to dressed one of Norman's prototype suit called "Cyclone", and used him to convince the people that Norman can control the weather. But Cyclone went power hungry and betrayed Norman, and a battle with Spider-Man heavily injured him.

Revenge of The Syndicate

As revenge on Spider-Man for treating them like jokes, The Shocker, Boomerang, and Ringer along with the Tinkerer who helped them upgrade their suits and weapons, join forces and use their skills and new techs to finally captured Spider-Man. Mary Jane, Gwen, Spider-Woman, and Black Cat must team up to save Spider-Man.

Model Behavior

Spider-Man pursues an ex-model, who is now looking for revenge and calling herself the "Bridezilla".

How I Thwipped My Summer Vacation

Peter attempts to balance the his summer vacation ever and his responsibilities as Spider-Man when he deals with the respective criminal activities of Black Cat during a trip to the beach, Omega Red at a baseball game, The Shocker at a Ross Caliban concert, and Mysterio at the comic con.

Royal Scam

An Anonymous caller called in Kingpin, Silvermane, Hammerhead, Apocalypse, Dragon Tails, and Arsenic Candy to have a summit. But when Hammerhand reveal to be the anonymous who summon the others and betrays them all in an attempt to become the next boss, the summit erupts into a gang war - only Spider-Man can stop.

Dreams in Darkness

Dr. Strange woke Spider-Man from a sleeping spell, only to find the citizens of New York all under the same deep sleep, thanks to a demon of dreams call Nightmare, who is sucking up their fears to increase his energy. Spider-Man and Dr. Strange must wake his friends and everyone in order to stop the threat.

Savage Woods

Peter, MJ, and their classmates go on a camping trip for a week only to find that there are monsters lurking within the forest, kidnapping campers one by one, leaving Peter and Mary Jane to investigate the matter by themselves and teaming up with the X-Men.

Total Meltdown

Richard Parker woken from his pod with a problem; he has trouble maintaining his body, as he is still incomplete. Meanwhile, Doc Ock sends Silver Sable to capture Richard so that he can use his Spider-Man-themed DNA to make a much better clone of him. Spider-Woman was aware when she found out that there's another clone and has to tell Peter which surprised him. In the end, they failed to save Richard, Silver Sable and Spider-Man are allies and she returns to her home country, and he and Spider-Woman grief to their clone dad.

Ultimate Mayhem part 1: The Tremendous Three

Norman concocts a plan to humiliate Peter into hiding by creating a new group of "heroes" The Tremendous Three who easily win the city over for their heroism. Spider-Man doesn't trust them and rightfully so as he discovers that The Tremendous Three are actually The Enforcers now working with Norman. Then, he was ambush by the return of Sinister Six and was taken captured, and Norman injected Peter with nanobots to block his powers for not joining him and lock him up in an cell. With him gone, Norman exposed the world he's the Green Goblin and he and his Sinister Six cause an explosion from Oscorp across New York to be exposed to the OZ gas causing a mayhem.

Ultimate Mayhem part 2: The Final Battle

The explosion from Oscorp had effected the city with OZ causing a mayhem in the city which now Green Goblin and his sinister six take control. S.H.E.I.L.D. and other heroes try to contain the effected people or tries to take down the OZ people for not surrendering. Meanwhile, Peter struggles being powerless while MJ as Demogoblin and Nick finds him and breaks free as they helps him getting his powers back. Now, Spider-Man face of the Sinister Six one last time. With the other five members defeated and citizens of New York are cured, Spider-Man and the Green Goblin have their final battle. The Green Goblin was finally defeated and is taken S.H.E.I.L.D's custody. The people come around Spider-man, the city accepted his great enthusiasm. He's no longer an public enemy and becomes well liked to the public, Nick decided drop the promise he gave to Peter, and Peter ends up finally dating Mary Jane.
Trivia
This series is a reboot from the recent Ultimate Spider-Man (2012 TV series) where this new show actual heavily based on the Ultimate Spider-Man comics. A reboot of the series I wish this was based off and not a Deadpool bootleg.
Though, even the series is based on the Ultimate Spider-Man Comics, elements from Previous Spider-Man media and characters from 616 universe have been adapted into the show.

Electro's origin is similar to The Amazing Spider-Man 2 Film Electro's origins.
Mark becomes Molten Man even though he never was in the actual Ultimate Universe.
Mysterio's origin loosely based of 616 Mysterio and is not an android created by the 616 Mysterio.
Ultimate Six in this show is called The Sinister Six and not what they're actually name in the ultimate comics.
Sinister Syndicate featured for the first time with two members who are actually part of it in the 616 universe Shocker and Boomerang while the others Tinkerer and Ringer are new additional. Ringer even mentioned they should have The Beetle (since he is the founder and leader of the Sinister Syndicate Six in the comics), but Shocker decline that and doesn't want "A-List Villains" steal their thunder but in reality he would never waste his time to be part of a group of clowns to kill Spider-Man.
Swarm, Cyclone, U-Men, Ape-Man, Vermin, Iguana, Stanley Carter, Sally Avril, Madame Web, Spencer Smythe, Calypso, Coldheart, Circus Of Crime, Armada, Baron Mordo, and Big Wheel are all from Earth 616 with a different turn on their origins.
Whitney Chang, Xtreme Reporter, Hybrid Scorpion are from The Amazing Spider-Man Game.
H-Bombers, Arsenic Candy, Dragon Tails, and Apocalypse are Spider-Man 3 The Game.
Shattered Dimensions Part 1 - 3 are based off from the actual video game called Spider-Man: Shattered Dimensions but with the differences of Norman Osborn of the Ultimate Universe is the main antagonist instead of 616 Mysterio, and Superior Spider-Man has joined in the Spider-Men.
Edge Of Time is loosely based on the actual game of Spider-Man: Edge of Time. CEO Peter Parker and the Symbiotic Atrocity are considered one instead of being separate (but without the Doc Ock's tentacles) since this idea is similar to Danny Phantom ep The Ultimate Enemy.

The first episode, "Power & Responsibility" is a story arc of Spider-Man's origins in the comics, but the first episode handle very differently since his origins won't shown until the second season episode "Memory Blank".

"Power" featuring Flint turn into Sandman and used his powers to test Spider-Man's power, and with "Responsibility" having Peter get a job of the Daily Bugle to earn some money to help his aunt which is similar to Spider-Man TAS first episode.
Sandman wasn't experiment by a Justin Hammers. In this version, Norman offers Flint to get powers and accepted turning into Sandman.

Elements from story arc Double Trouble are incorporated into two episodes.

In episode Survival Of The Fittest, Like his ultimate counterpart, Kraven own a t.v. show Justin Hammer doesn't appear in the episode, his role was replaced with Bolivar Trask.
Armed And Dangerous, Justin Hammer doesn't appear in the episode, his role was replaced with Bolivar Trask. In this version, Doctor Octavious is Trask's spy and responsible for the accident that create Doctor Octopus.