Penance
[[File: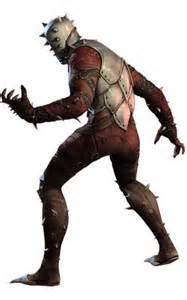 |200px|center|Robert Baldwin (Earth-6109.2)]]
Base Of Operations
Mobile, previously The Negative Zone Prison
Characteristics
5' 10"
(as Speedball), 6'0" (as Penance)
Blonde
, (as Speedball), bald as Penance
Unusual Features
Constantly gives off energy bubbles (as Speedball), horribly scarred from pierced wounds of armor (as Penance).
Status
Occupation
Negative Zone Prison Guard
Origin
Origin
Robbie was accidentally exposed to extra-dimensional energy during an experiment at a lab where he worked.
History

Little is known about Robbie's life before the Stamford incident. It can be assumed to be similar to his mainstream counterpart.
As Speedball, Robert Baldwin was a member of the New Warriors. Along with his teammates Speedball tracked down Coldheart & Nitro to the Connecticut town, Stamford. They engaged the supervillain on live TV, and were about to defeat them when Nitro activated his powers, destroying the town and killing most the New Warriors. A week later the FBI and S.H.I.E.L.D. found the injured Baldwin 500 miles from the point of the blast and took him into custody, publicly releasing his secret identity. Jennifer Walters, AKA the She-Hulk, helped Baldwin get a pardon in court.
While imprisoned on Ryker's Island, Baldwin designed a new costume designed to leave him in a constant state of pain. He sent the designs to a costume creator who was appaled at the idea but created the costume anyway. After receiving his new suit Baldwin claimed Speedball to be dead, and took the name Penance. Baldwin willingly registered with the government and was stationed at the Ryker's Island/Negative Zone prison as a guard. When the Nanites started taking control of themselves, Nick Fury sent the Ultimate Alliance to the prison, where they encountered and battled Penance, eventually defeating him. After beating him Penance joined the ranks of the Ultimate Alliance and aided in stopping the Nanite Fold from taking over the world.
Penance was part of a raid an an abandoned A.I.M. base repurposed by the Skrulls. Other superhumans who participated were Captain America, the Taskmaster, Spider-Man, the Rhino, Sandman, Cable, Kraven the Hunter, and Vulture.

Powers and Abilities
Powers
Hyperkinetic Shockwave
Kinetic Energy Field

Abilities
None known.

Strength level
Unknown.

Weaknesses
None known.

Paraphernalia
Equipment: Penance wears a suit of armor constructed of super-hardened plastics, reinforced with certain alloys, with a sharp interior lining of spikes causing him constant pain. The metals act as non-resistant energy conduits; the larger spikes contain the main energy conduits. The suit contains spikes representing the 612 people who died in the Stamford explosion; the 60 larger spikes represent the 60 children who burned to death in the schoolyard. The spikes are hardened with carbonate steel.
Transportation: None known.
Weapons: None known.

Notes
Trivia
Benjamin Diskin reprises his role as Penance.
See Also
Discover and Discuss
Links and References
---
Community content is available under
CC-BY-SA
unless otherwise noted.