This article, Reed Richards (Earth-1420), is property of Kid Marvelette.

Base Of Operations
Stark Tower
Characteristics
Unusual Features
Rocky Skin
Status
Occupation
Avenger, scientist
Education
Harvard Graduate
Origin
Origin
Human mutated by exposure to cosmic rays
First appearance
The Mighty Avengers #1
History
I knew the risks going up there. But nevertheless, I would've much rather this happen to me than her.

-- The Thing

Reed Richards is the smartest man on Earth. His parents never appreciated his genius, and his father often abused him. He was able to escape from his family by receiving a full ride to Harvard, where he met Susan Storm. The two of them would eventually voyage into space to study cosmic rays, but returned to Earth forever changed. While Susan was gifted with fantastic powers, Reed was mutated into a creature of orange rock, dubbing himself the Thing.
When S.H.I.E.L.D. formed the Avengers Initiative, Reed and Sue were some of the first heroes recruited, as they both felt they needed a place to belong. When the Avengers left S.H.I.E.L.D. to work for Tony Stark, Reed was hesitant, having had a complicated history with Stark. But he conceded, and agreed to accompany his team.

Powers and Abilities
Powers
Super Strength
Invulnerability

Abilities
Genius Level Intellect
Piloting

Strength level
Capable of Breaking Tectonic Plates

Weaknesses
Cosmic Radiation
Vibranium Weaponry

Paraphernalia
Equipment:
Transportation:
Weapons: None known.

Notes
Trivia
Reed is the smartest member of the Avengers, much to the chagrin of both Tony Stark and Hank Pym.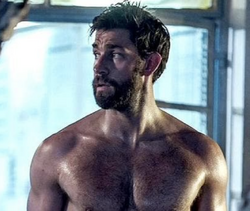 See Also
Discover and Discuss
Links and References
---
Community content is available under
CC-BY-SA
unless otherwise noted.