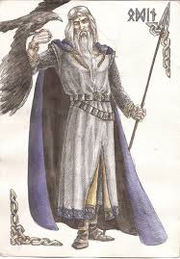 Odin Borson is the All-Father of Asgard. He is the father of Thor and the adopted father of Loki Laufeyson. He has two ravens that watch over the Nine Realms for him. The ravens are named Huginn and Muninn.
Powers & Abilities
Cosmic Awareness
Telepathy
Precognition
Teleportation
Atmokinesis
Community content is available under
CC-BY-SA
unless otherwise noted.