[[
Green Goblin 2099 swords
]]
[[File: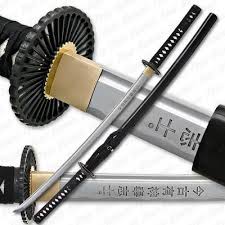 |200px|center|New Green Goblin 2099 swords]]
Origin
Characteristics
History
Green Goblin 2099 swords are Atomic Ionic Swords that are upgraded version of Japanese swords. The swords are made from Antarctic vibranium alloy mix the can even cut through adamantium. They have the capability of splitting atoms, making they extremely powerful. When used they turns green and have electric charge.
Properties
electric charge: The weapons makes shocking and devastating attacks and electrifying anything around them.
Anti-Metal: These weapons can cause nearby solid metals to liquify. (Green Goblin 2099 uses a special sheath for them when not it use.)
Vibratory Energy Absorption: The swords are capable of absorbing vibratory energy, such as sound waves, within itself.
Vibratory Energy Durability: The more vibratory energy the swords absorb, the more durable they become.

Notes
Green Goblin 2099's Swords are made of Antarctic Vibranium.

Trivia
New Goblin had Retractable arm blades, Ionic Sword, pumpkin bombs, razor bats, rockets, a flame-thrower, as well as two razor-sharp spikes.
See Also
Links and References
References
Community content is available under
CC-BY-SA
unless otherwise noted.