This article, Marvel Cinematic Universe (MarvelousMarty), is property of MarvelousMarty.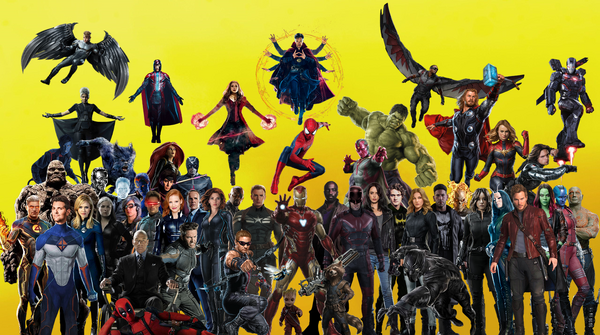 The Marvel Cinematic Universe (abbreviated as the MCU), also nicknamed as the Marvelous Cinematic Universe, is a media franchise and shared fictional universe that is centered on a production of superhero films and television series, independently produced by Marvel Studios and based on characters that appear in publications by Marvel Comics. The franchise has expanded to include comic books, short films, and television series. The shared universe, much like the original Marvel Universe in comic books, was established by crossing over common plot elements, settings, cast, and characters. This version of the MCU is created by MarvelousMarty and this version of the Marvel Cinematic Universe, Marvel has taken the rights to Fantastic Four and X-Men from Fox along with Spider-Man and characters from Sony and the full rights on the Hulk, Namor, along with its characters from Universal. This has altered much of the history of the real MCU reality, and has added more additional films, skipped some of them, or moved them into streaming or television throughout the years. Aside from some notable creative differences in the stories and directions of the original films, different casts for characters in several original films have also been an occurrence in this reality, such as in the first X-Men film (2000).
Feature Films
Phase One: Age of Heroes
Phase Two: Divided We Fall
Phase Three: United We Stand
Phase Four: Worlds Unknown
Phase Five: Perils and Paradoxes
Phase Six: Chaos and Cultivations
Phase Seven: Behold, The Multiverse!
Phase Eight: Marvelous Finale
Television
ABC Network
Freeform & Hulu
Netflix Series
Films and Miniseries
Trivia
Community content is available under
CC-BY-SA
unless otherwise noted.