This article, Jonathan van Dyne (Earth-1420), is property of Kid Marvelette.

Base Of Operations
Stark Tower
Characteristics
Status
Occupation
Avenger, scientist
Origin
Origin
Human exposed to Pym Particles and enhanced technology
First appearance
The Mighty Avengers #1
History
Jonathan van Dyne was a child prodigy who was never too interested in school. When his sister, Janet, became a fashion designer, Jonathan was happy to become her main model. However, his genius eventually caught up with him when he was approached by S.H.I.E.L.D. to work on the Pym Particle Project. Reluctantly, Jonathan agreed and cracked it within two days, resulting in him being chosen as the Yellowjacket and paired with Hank Pym's Ant-Man. Initially, the two of them did not get along, but eventually they opened up to each other and fell in love.
When S.H.I.E.L.D. formed the Avengers Initiative, Ant-Man and Yellowjacket were initially kept off the roster. However, Jonathan kept pestering Nick Fury to let them help, and they were added to the team. They would later join the other Avengers in leaving S.H.I.E.L.D. to work for Tony Stark.

Powers and Abilities
Powers
Abilities
Strength level
Proportionate Human Strength at Microscopic Level
Super Strength in Giant Form

Weaknesses
None known.

Paraphernalia
Equipment:
Transportation:
Weapons: Blasters

Notes
Trivia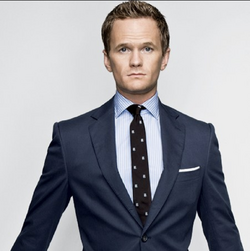 See Also
Discover and Discuss
Links and References
---
Community content is available under
CC-BY-SA
unless otherwise noted.