This article, Dynamic Spider-Man Vol 1, is property of CureKurogane.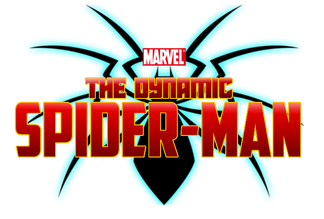 The Dynamic Spider-Man also known as Marvel's Dynamic Spider-Man is a comic series based on the Spider-Man series created by Stan Lee and Steve Ditko. and developed by CureKurogane. The series takes place in the universe of Earth-7100 where Peter Parker is a street punk gifted with powers after getting bitten by a radioactive spider. He is taken under the wing of Tony Stark aka Iron Man and is given a chance to change his life by becoming Spider-Man and battle supervillains and the H.Y.D.R.A. led by Red Skull.
Synopsis
WARNING: This comic contains explicit content that is not suited for readers under the age of 17 years old.
Prescott "Peter" Parker had lost both his aunt and uncle in a home robbery, leaving him an orphan. He had been bitten by a radioactive spider, gifting him with amazing spider-based abilities but he had been using it for the wrong reasons. After getting arrested for fighting and weapon possession, he was bailed out from jail by CEO of Stark Industries, Antonio "Tony" Stark and offers him to fight alongside him due to the breakup of the Avengers. Peter rejects the offer until one of the villains -- Scorpion attacks the city. Seeing the people in danger, Peter manages to help the citizens and take on Scorpion despite getting beaten at the end, making him realize that he could turn his life around by becoming a hero and Tony takes him under his wing, transforming him into the web-slinging hero: Spider-Man.
Comic
Issues
Volumes
Characters
Main
Allies
Supporting Characters
Antagonists
Trivia
Coming soon...
Community content is available under
CC-BY-SA
unless otherwise noted.