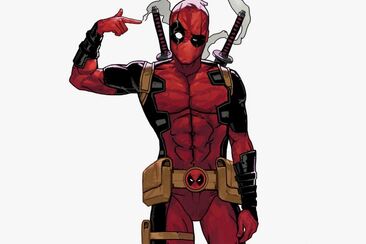 Deadpool Animated is an animated series starring the Marvel Comics character of the same name. It is a revival of a previously abandoned project by ElectricMayhem. The series adapts many different elements from the previous incarnations of Deadpool, drawing its main inspiration from the original Joe Kelly Deadpool run, the 2016 Deadpool film, and the 2013 Deadpool video game.
Characters
Main cast
Wade Wilson / Deadpool (Voiced by Nolan North)
Jack "Weasel" Hammer (Voiced by Josh Keaton)
Blind Al (Voiced by Jane Lynch)
Vanessa Carlysle (Voiced by Olivia Olson)
Dr. Emrys Killebrew (Voiced by Mark Hamill)
Recurring characters
Nathan Summers / Cable (Voiced by Ron Perlman)
Logan / Wolverine (Voiced by Steven Blum)
Tony Masters / Taskmaster (Voiced by Kevin Michael Richardson)
Mary Walker / Typhoid Mary (Voiced by Sarah Silverman)
Peter Parker / Spider-Man (Voiced by Josh Keaton)
Victor Creed / Sabretooth (Voiced by Rob Zombie)
Yuriko Oyama / Lady Deathstrike (Voiced by Jennifer Hale)
Episodes
Season 1 (2017-2018)
Merc with the Mouth
The Hellhouse
Old Flames
The Dead Pool
Welcome Back, Wade
Season 2
Community content is available under
CC-BY-SA
unless otherwise noted.