Relatives
Anthony Stark
(Father)
Destiny Blaze

(Biological Mother)

Penelope "Pepper" Potts

(Step/Adoptive Mother)
Base Of Operations
Stark Enterprises International
Characteristics
Status
Occupation
Independent entrepreneur
Education
Advanced Home Schooling
Origin
First appearance
April 2010
History
Overview
Antoinette Christina "Toni" Stark or as she is more commonly known by her public identity of Iron Girl is one of the central figures of 2nd Generation heroes within Earth-1282 and daughter of trillionaire industrialist Anthony Stark. Toni as she is called by her relatives and friends is chairwoman and operational head of her own sub-division of Stark Industries publicly known as M-Tech which creates (from her own designs) a majority of commercial (civilian) practical and recreational technologies used throughout most of the North/South American Industrial complex.
Biography
Infancy
Antoinette Christina Stark was born on February 10, 2051 in New-York, New York to mother Destiny Blaze a former professional escort for high class clients (billionaires, politicians, Etc.) as to which Anthony Stark was one of several months previous. After a one night stand unknown to Stark he had managed to conceive a child (although many rumors pervade that Stark may have sired many children due to his notorious playboy lifestyle). Although many believe the Toni was so named after her famous father in reality she was actually named for the french queen of the 1700s.
Childhood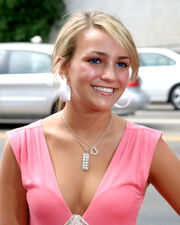 Antoinette did not know who her father was for several years after her birth, until the age of 5. when her mother desperate for money confronted Stark with the knowledge of his hidden heir. At first Stark believed that this was only a cheap ploy for money and publicity. However Stark (who was now in his early sixties) was although already married to Pepper Potts after finally settling down for several years was now beginning to seriously considering about heirs (and lack thereof) to both his company and fortune.
Stark also had noticed an unusually sharp intellect and knack for machines that instantly endeared him to her so for a probationary period Stark gave Destiny his summer home in Silicon Valley until Antoinette's paternity could be proven. Antoinette was an exceptionally gifted child. At the age of 6 she had built her first EM generator (made from parts of a outdated gas powered engine and several scavenged pieces from several used auto batteries). At 10 she was given her own mini lab and metal shop within a unoccupied area of Stark International HQ in New-York. Here is where she began her pursuit of creating her own Iron Armor. Antoinette didn't know her father was Iron Man, a founding member of the Avengers for many years. Only that the Golden Avenger was a hero and inspiration to her and so for several years had begun a small project to emulate her childhood icon.

Powers and Abilities
Powers
No natural enhanced or beyond basic or standard Human physical or mental capabilities

Abilities
slightly higher then average physical abilities of someone her age, weight, and height. However is trained in several forms of basic specialized self defense and martial arts.

Strength level
Without Gear: able to lift slightly over her own weight.
With Gear: able to lift the equivalent size and weight of a 20th century small car (such as a mini cooper)

Weaknesses
Limited to no abilities and powers without gear so as is vulnerable as an average Human.

Paraphernalia
Equipment: Just as her legendary father before her Antoinette had created a full technically advanced series of specialized power armor, however she had decided to go in a somewhat opposite direction by creating a elaborate customized set of somewhat revealing "power gear". The Gear gives Antoinette basically at or near the same level of abilities as the Iron Man armor but allows for far more movement and physical control.
Gear Mechanics
The Iron Girl power gear operates and was designed as a intentional hybrid of Anthony Stark's Extremis, Ultimate, and Classic (MK-IV/V) armors, nearly the entire apparatus was constructed of Extremis semi-liquid based nanocells. The cells allow for massive durability and flexibility. The nano materials can be easily manipulated into nearly any construct and shape, one of which is a series of extra dextrious tendril like "fingers" which give Antoinette far more hand dexterity then even her own hands. The entirety of the basic gear is held together and fully powered by a Stark Industries designed Series-10 EM Arc Generator
Transportation: Full self powered Repulsor flight gear with extending flight surfaces
Weapons: 2 Electromagnetically powered and propelled Particle energy Repulsor generators (housed in arm gear)
Central Multi-Beam generator (in central ARC Generator)
Back/Rear mounted multi-mini warhead and munition launchers

Notes
Trivia
See Also
Appearances of Antoinette Stark (Earth-1282)

Quotations by Antoinette Stark (Earth-1282)
Discover and Discuss
Links and References
---